Noah Schroeder is a smart, kind, and fun-loving 12-year-old boy from La Crescent.  He loves video games, sports and animation.  Noah lives with his Mom Lauren, Dad Rob, 2-year old brother Zachary, and 2 dogs Paxon and Josie.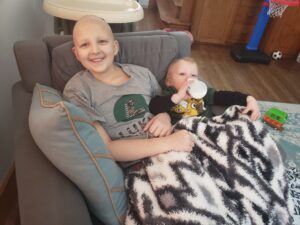 In the late summer of 2020 Noah began suffering from headaches, he would also get nauseous out of nowhere. They tried diet changes, reducing screen time, chiropractic care and took him to the doctor several times and did not get any answers. In September Noah started 6th grade. He tried so hard to not miss school, but he would get nauseous and throw up regularly. Finally, Noah was sent to see an endocrinologist who recommended a brain MRI. The MRI revealed a large mass near his pituitary gland.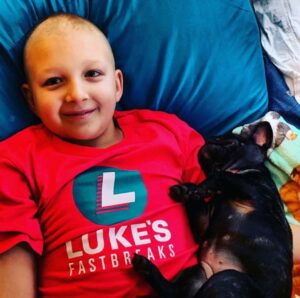 Noah was sent to a pediatric neurosurgeon and brain tumor specialist at Mayo in Rochester. The surgeon needed to get a piece of the tumor for a biopsy and create a path through the brain to relieve fluid build-up which was causing the headaches and nausea. The following week Noah was officially diagnosed with brain cancer. Shortly after the diagnosis Noah would have a chemotherapy port placed in his chest and start 4 rounds chemotherapy. Although MRI's shows Noah's tumor was shrinking, they continued to find Alpha-Fetoprotein in his spinal fluid meaning there is still cancer somewhere. Instead of starting radiation, Noah would need to go through 2 more very intense rounds of chemotherapy which cause him to be very sick. He had stem cells collected in case he needs a bone marrow transplant after his 6th round of chemotherapy.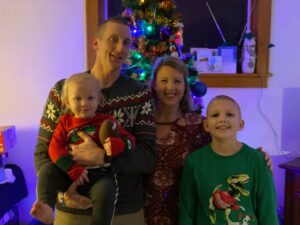 Noah is currently planning to start his next round of chemotherapy. When the 6th round is complete, he'll start the proton radiation therapy 5 times a week for 6 weeks. Through everything Noah has been through he continues to keep his positive attitude and kindness. Doctors and nurses tell us all the time he is so polite and understanding.  He is an absolute warrior and his family is so, so proud of him!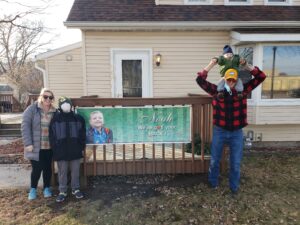 Noah is hoping for a family vacation to Apostle Island National Lakeshore and if possible, would also really love to get a video gaming PC set-up for home. Join us for Big Bikes for Little Tikes and let's make Noah's wish come true!
You can register for this year's Big Bikes for Little Tikes by clicking here.