Each year, we pick a new tike and help make their wish come true! This years tike is Austin from Viroqua.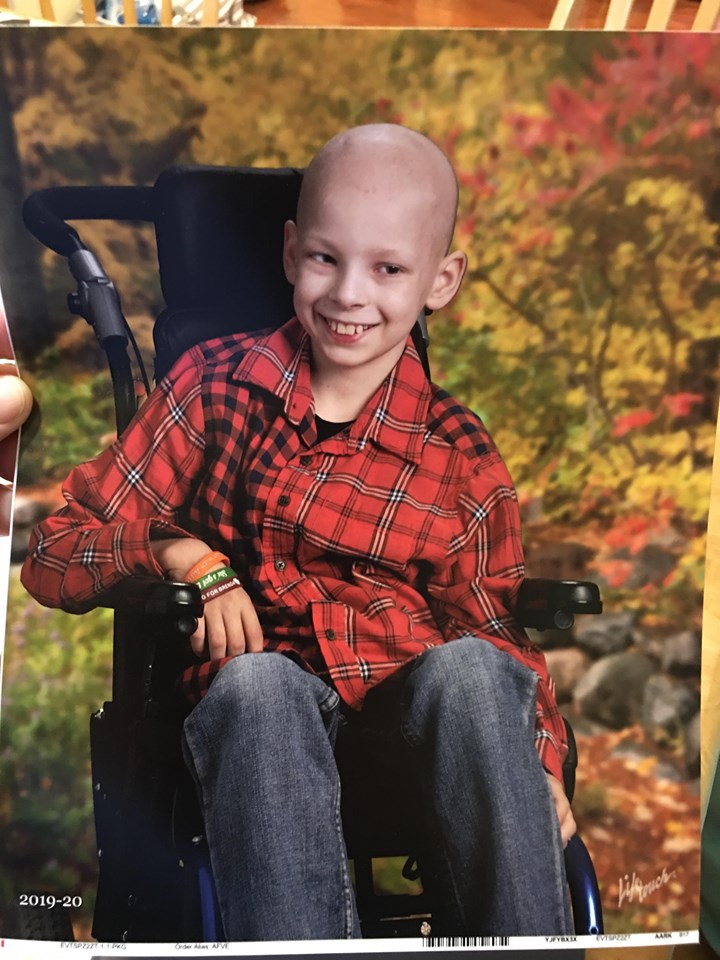 Austin is a fourth grader at Viroqua Elementary school in Viroqua Wi. He loves to be outdoors fishing, hunting, biking, and whatever else he can get into. He loves legos and nerf guns and being a wild typical young boy. He also loves to wrestle with his friends in the Viroqua youth wrestling club. He is the Son of Tony and Nicolle Widner of Viroqua and has 2 sisters Abigail, 16 and Haily, 12, and a 3 year old brother Hayden.
On June 1st Austin woke up with a horrible headache and was taken to the ER in Viroqua. They did a CT scan and found a tumor. Austin was transferred to American Family children's Hospital in Madison. There he underwent surgery to drain spinal fluid and remove the tumor. He spent 11 days in the Pediactric ICU Unit. On June 2019 Austin was officially diagnosed with Medulloblastoma, a form of brain cancer.
Austin slipped into what's called posterior Fossa Syndrome as a result of the tumor removal, which caused him to loose his ability to walk, talk and eat. June 24th Austin was transferred to Mayo Clinic in Rochester Minnesota for Proton Radiation Therapy. Austin had 30 rounds of Radiation and had Chemotherapy. He was finally able to come home for the first time in 3 months on August.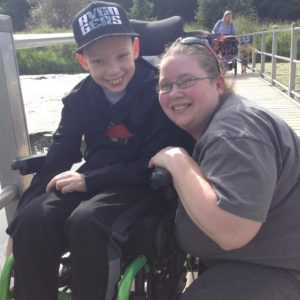 Since being home Austin has outpatient therapy (Physical, Occupational and Speech) 2-3 days a week. Thankfully, with hard work, Austin was able to regain his speech back and hopes he he will be able to walk again someday soon! Austin is so brave and has had to face 6 additional rounds of chemotherapy, regular blood draws, MRIs and spinal taps regularly to check on his health and the treatments success.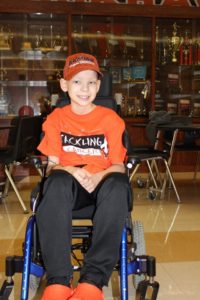 Austin hasn't been able to attend school much. His blood counts have been low, so he was at high risk of getting sick. During all of this he has kept a smile on his face! He is very much looking forward to having a summer he can enjoy this year and we want to give that to Austin and his family. His "wish" is for a Northwoods lake getaway where he can spend time with his family relaxing, sightseeing and enjoy himself. With your help we will make this wish come true!