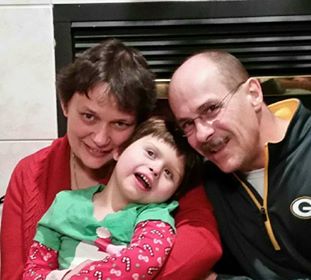 In 2018 we are ride for 6 year old Lilly Path.  Lilly is in 1st grade at West Salem Elementary School.  She loves school and her friends.  She loves watching Curious George and playing in water and she just started walking on her own short distances in the house last summer.  Lilly loves watching Packer games and squeals and laughs when Mom yells when the Packers score!
Lilly was born with 3 holes in her heart, undergoing 2 open heart surgeries at just weeks old.  That November, Lilly started having seizures.  Genetic testing discovered that Lilly has a very rare Chromosome disorder, she was only the 7th child in the World to be diagnosed. (Duplication of part of Chromosome 14q with duplication of region Fox G1).
Lilly has developmental and speech delays, asthma, visual impairment and low muscle tone.  She is on many medications as well as a special diet to help with her seizures.  Because of the rarity of Lilly's Chromosome Disorder, Doctors are unsure of Lilly's life expectancy.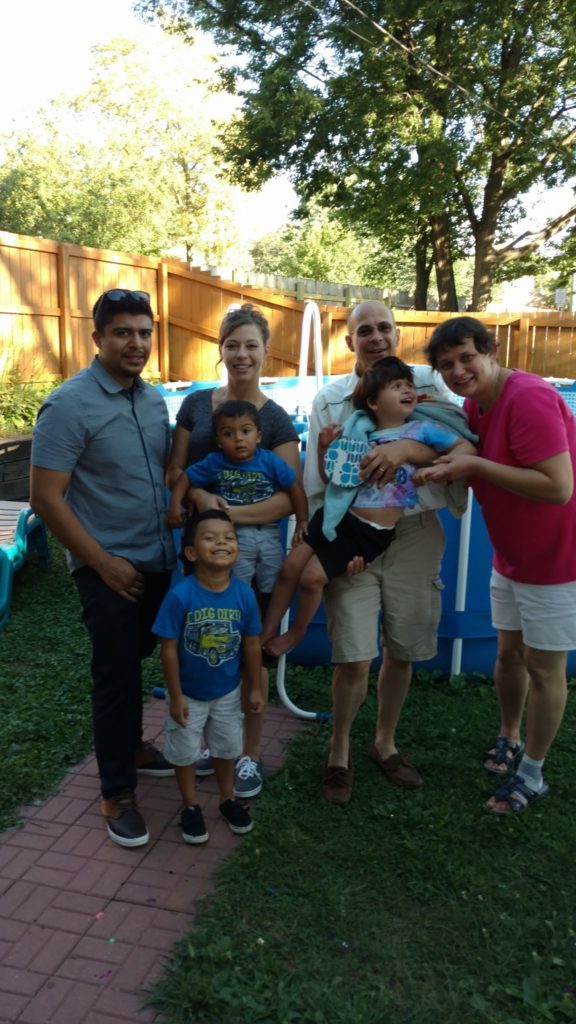 Lilly's dad Terry, works at Kwik Trip and Mom Joanie is her caregiver.  Lilly is a sweet, loving girl, who loves spending time with her half-sister Courtney, her brother-in-law, her 2 nephews who live in Texas as well as her Aunts, Uncles, Grandmas and Papa, her cousins and extended family.  Lilly loves attention and when anyone will give her theirs!
Lilly's parents would LOVE to take Lilly to the most Magical Place on Earth…Disney!  Help us send Princess Lilly and her Mom and Dad on a magical vacation.  Join us as we ride for a reason to make Lilly's wish come true.